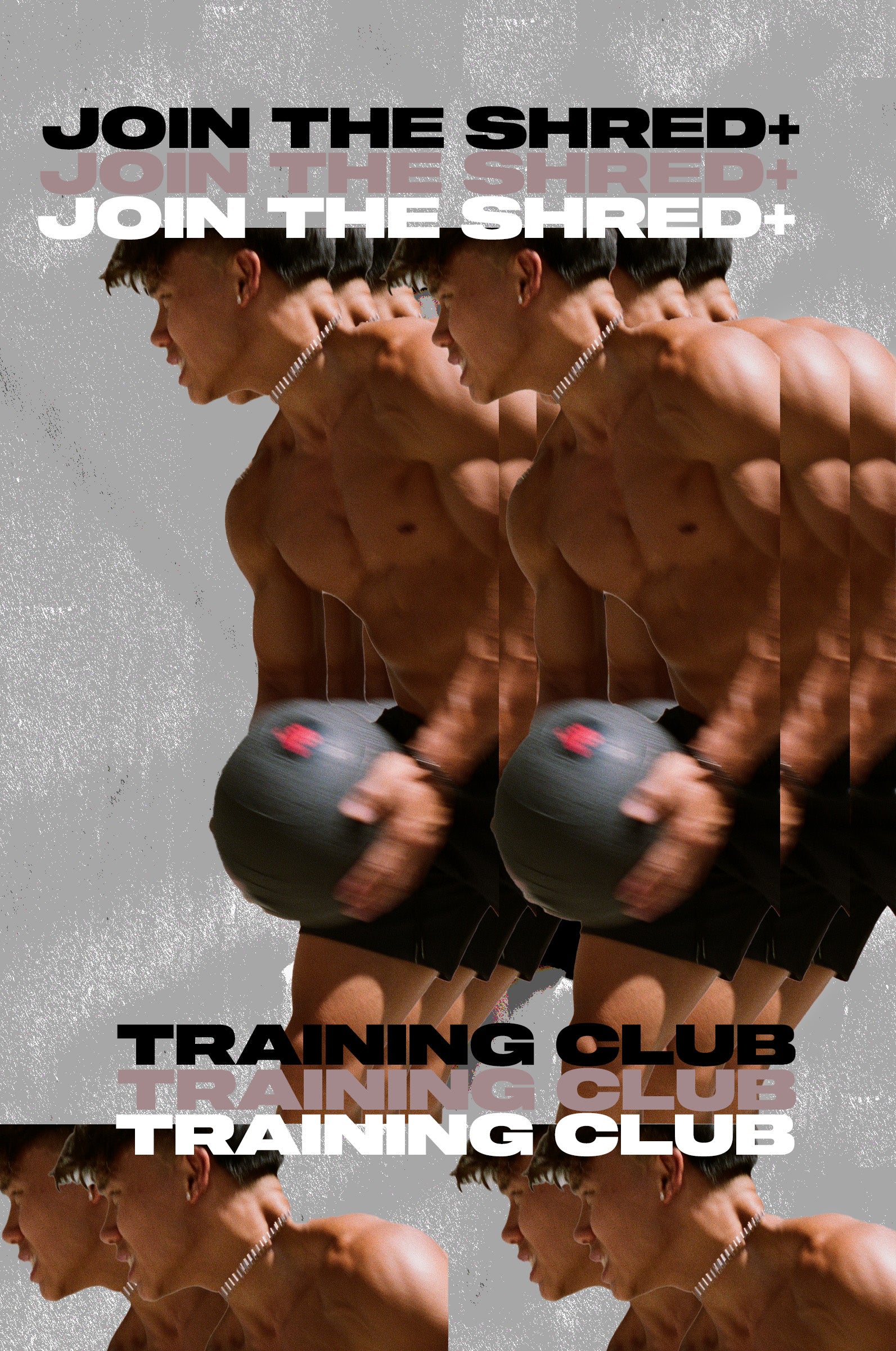 Transformation Coaching
Out of stock
TAKE CONTROL OF YOUR MINDSET
Are you tired of chasing after strength, lean muscle, aesthetics, and confidence without seeing the results you want? It's time to take control and make a change in your life. Our transformation program is designed to provide accountability and challenge you to reach new levels of performance.
Through education and self-reflection, we will work to break old habits and evolve both mentally and physically. Our ultimate goal is to help you take ownership of your life and achieve the results you deserve.
If you're ready to be coached and committed to creating a new era for yourself, don't hesitate. Fill out the form and let's get started on this journey together.

BEGIN YOUR JOURNEY
WITH SHRED +
Features
In App Video Examples
My team & I have personally filmed a full libarary worth of 300+ excercise demonstrations

Easy Access
All in-app features covering your training and nutrition program makes your experience seamless, no excuses now!
Calendar & Accountability
Your entire journey is mapped out for you, so all you have to do is show up!
VISUAL CHANGE TO YOUR BODY
STARTS IN THE KITCHEN
Features
PERSONALIZE YOUR MEAL PLAN
Meal plans built based on your own preferences such as Meal Frequency, Food Sensitivities, and Dietary Preferences.

LEARN NEW RECIPES
Learn new ways to cook with the in-app smart meal plan, with serving information as well as ingredients and cooking instructions.
RECIPE PACK FREEBIE INCLUDED
Recipe Packs for more variety; High Protein Pack, Low Carb Pack, 5 Ingredients Pack, Vegan Pack, Vegetarian Pack, and Smoothie Pack
The Perfect Training Program

In App Support

Access to a dynamic and ultra engaging training app with video tutorials for every exercise as you follow your program.
1 on 1 Personalized Consultation
Upon joining, you will receive a detailed consultation and survey to target your exact goals. We will learn everything about your exercise and nutrition history, habits, and more.
Build Longterm Strength
Progressive training principles to help build foundational strength that will carry throughout the rest of your fitness journey.
Entirely Personalized Plans
Highly personalized to your goals and abilities with equipment you have access to or just your bodyweight. Adjustments will be made to fully optimize the workouts and nutrition.

2 Way Communication
During your coaching experience you will have access to communicate with me anytime anywhere.
Engagement & Accountability
There is constant two-way communication happening throughout the program with built-in messaging.
BIOGRAPHY
Brian Neyugn
Brian is a Certified Fitness Professional from Toronto, Canada with a diploma in Health & Fitness. His fitness journey started in 2010, in his highschool gym where he grew his passion for the fitness space.
Today he implements a hybrid calisthenic/weight training lifestyle which enables maintain his physique all year round.
His passion for fitness also led him to discover a huge fitness community worldwide that shares the same interests and passion, making it easy to travel and network with like minded friends.
He now has over 6 years of training experience as a high level personal trainer & is sharing his passion coaching individuals online achieve their fitness and health goals with the purpose of implementing long term lifestyle changes.
Frequently Asked Questions
a
Are your programs really personalized?
Yes, all custom programs are tailored to your abilities, goals, and the equipment you have access to. Custom programs are built after completing a one-on-one consultation.
How does your App work?
Once your payment is processed - I will send you a link to your personalized program login which will be updated with your custom program after a few days. After that, once you login all your workouts will be at your fingertips. It's a very easy to use app - you just have to hit the start button and do the workouts I give you!
Do you offer Custom Meal Plans?
You will have access to custom in-app meal plans! With that said, I believe strict meal plans will not give you the best chance for sustainable wellness. It is important to build a positive relationship with food you love and enjoy the process.
How often do we communicate?
Accountability and communication are key. Depending on how much you engage with the program, we will be engaging weekly or even daily using the in app messaging system. (Vacations not included haha)

Do I need access to a full gym to do this?
I understand that not everyone has access to a full gym or wants to go to one. My goal is to get you to your goals by any means necessary, and that includes modifying your workouts based on equipment access if needed. The great thing about having a customized program is that it allows me to tailor your program anytime.
I'm ready to start. Can we get on a call first?
You can start by filling out my application form above. Serious inquiries only.