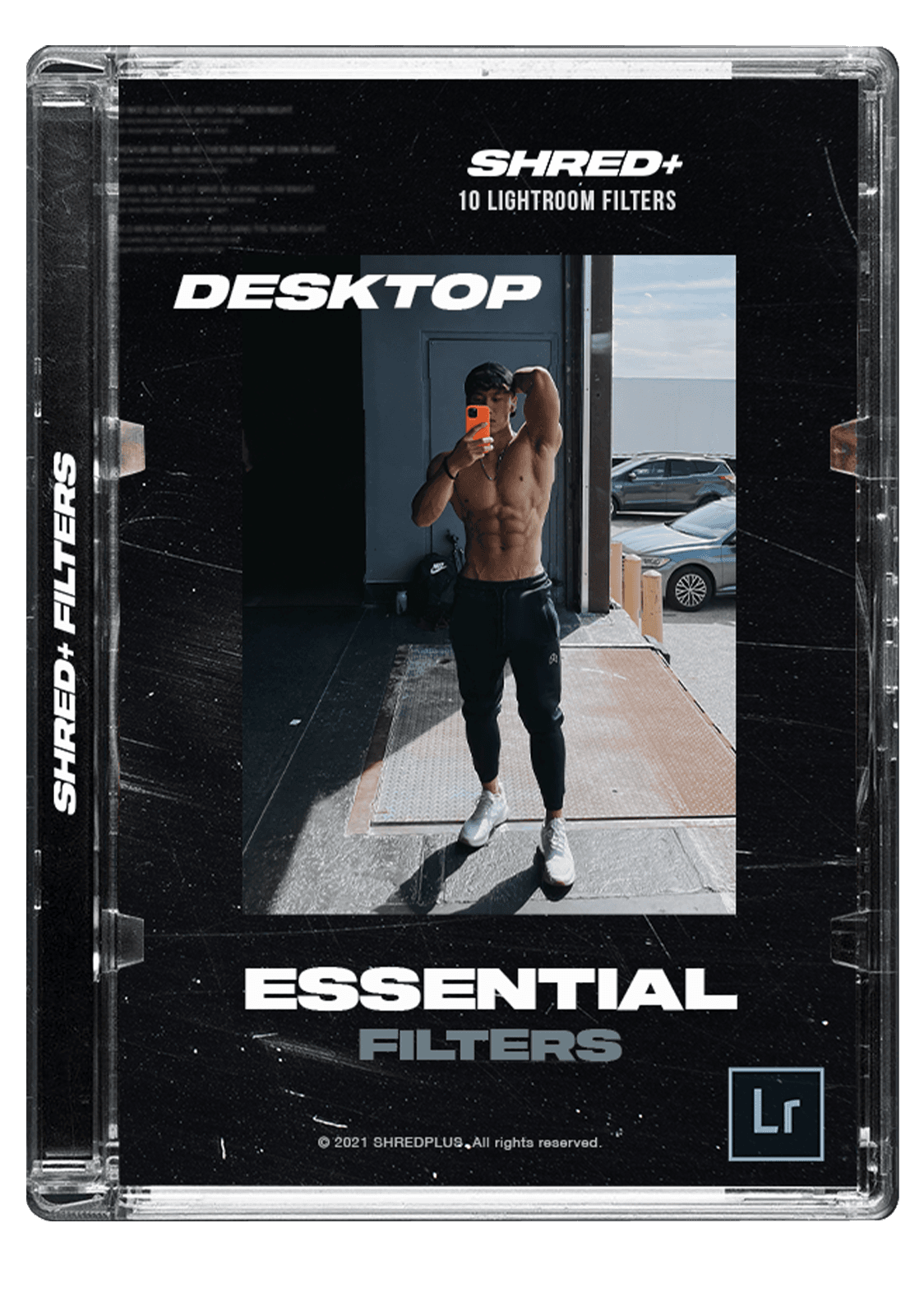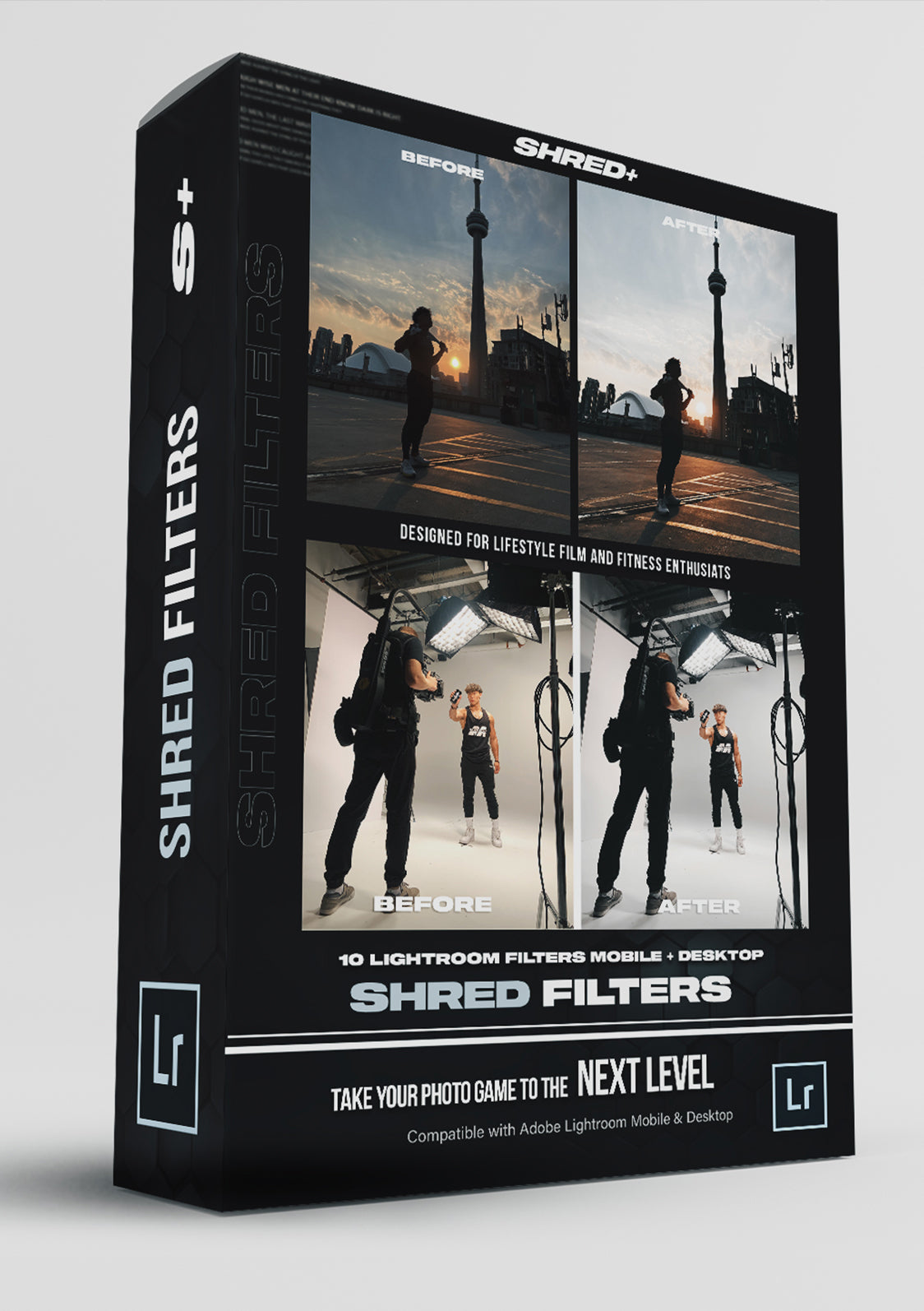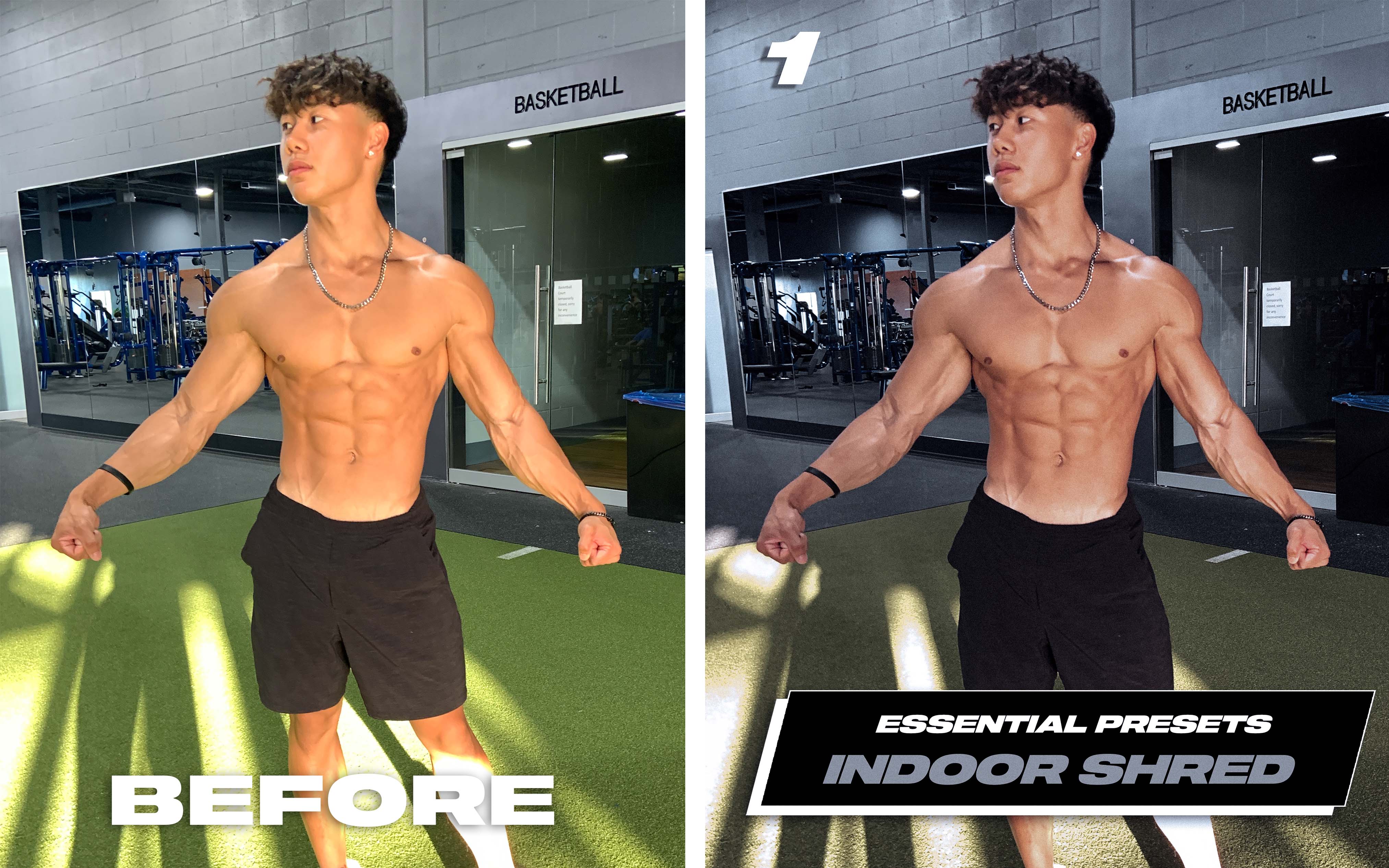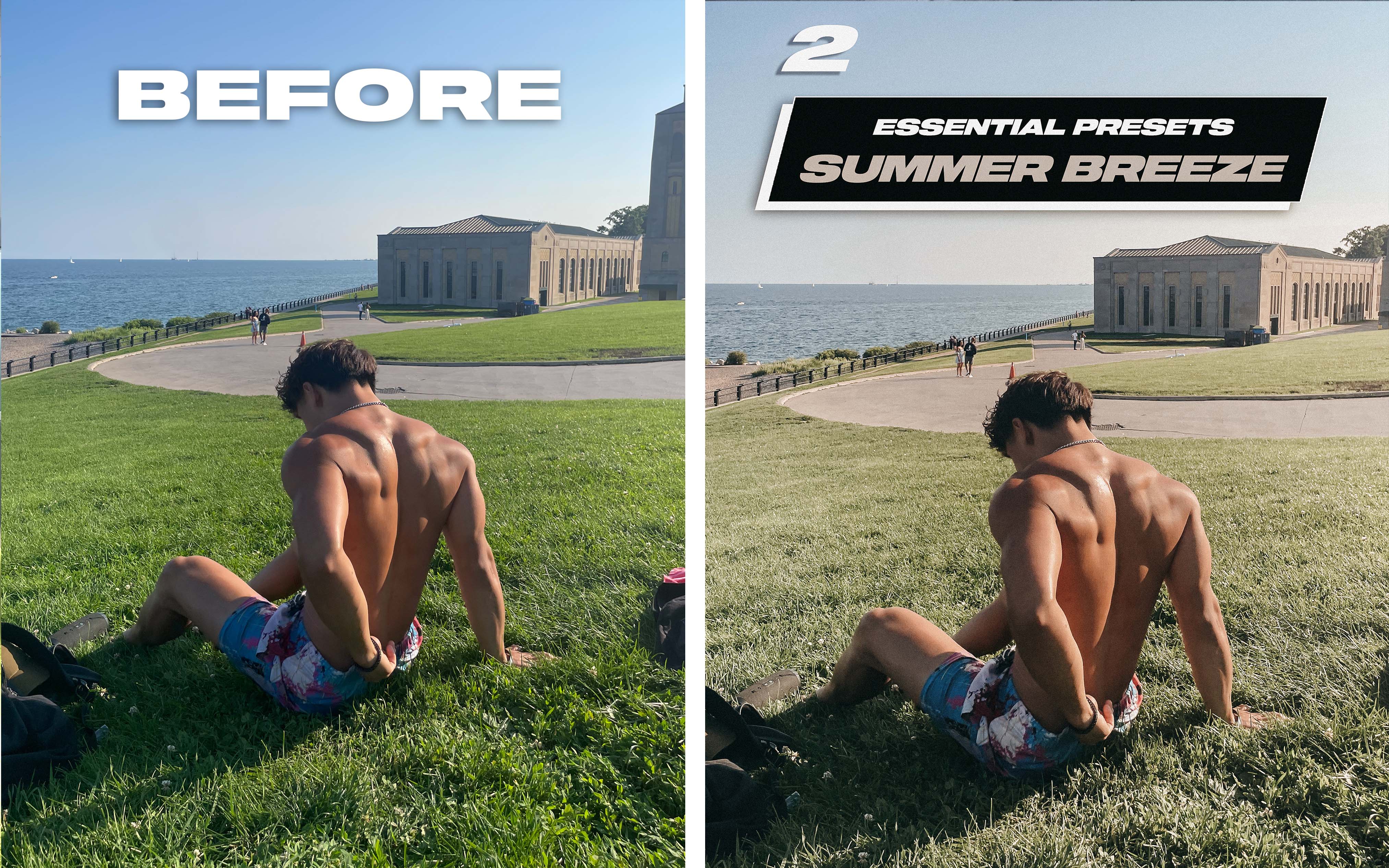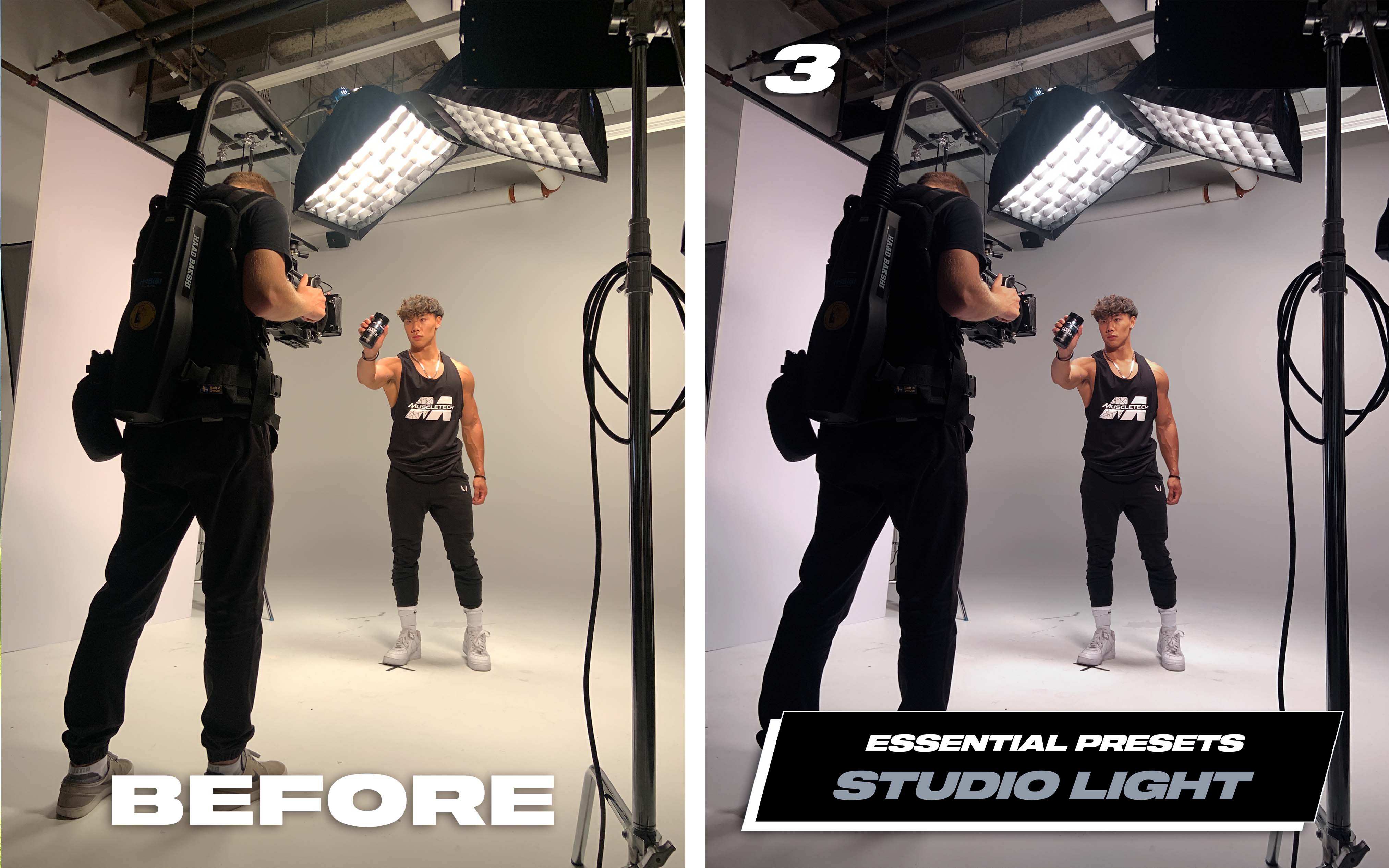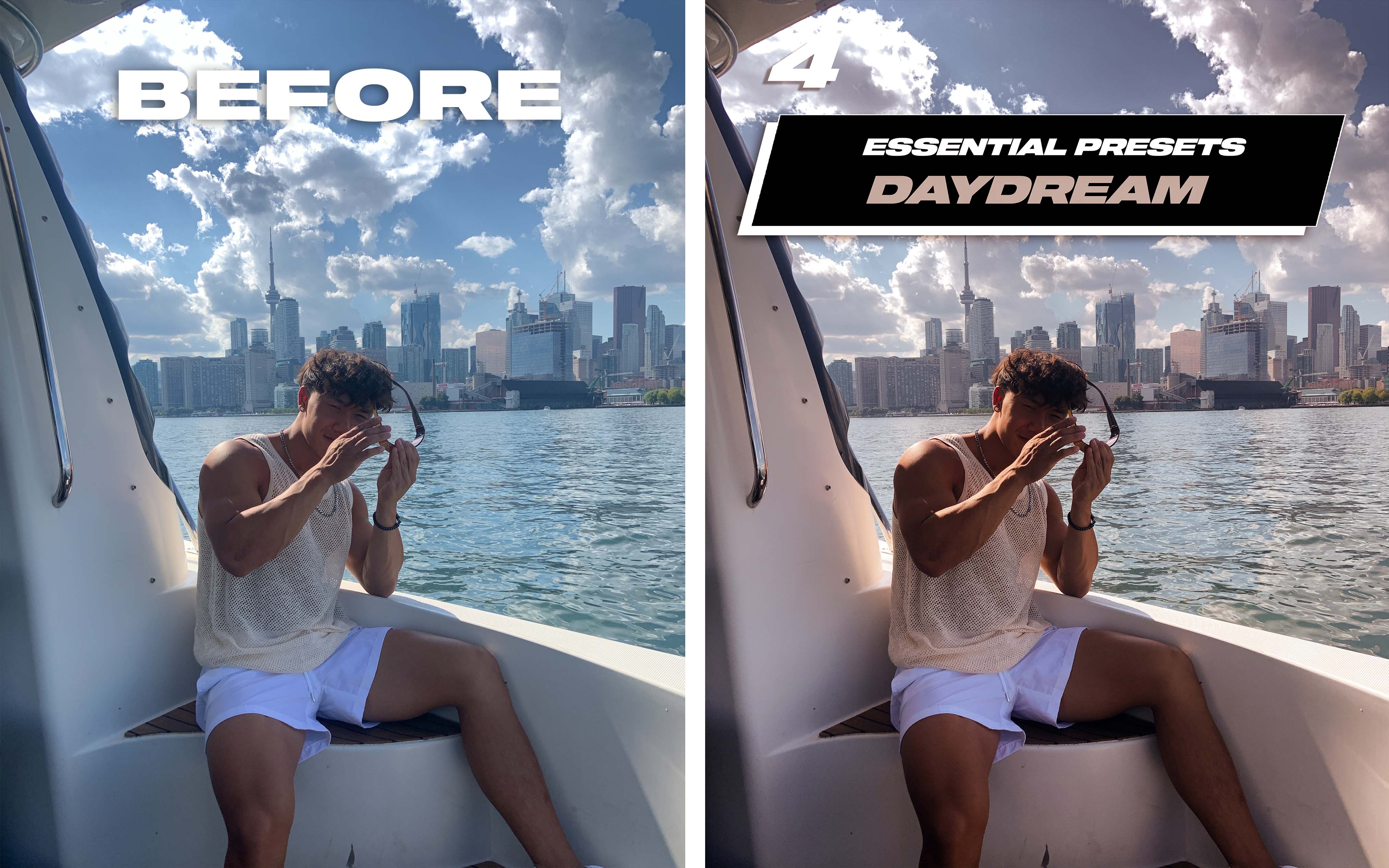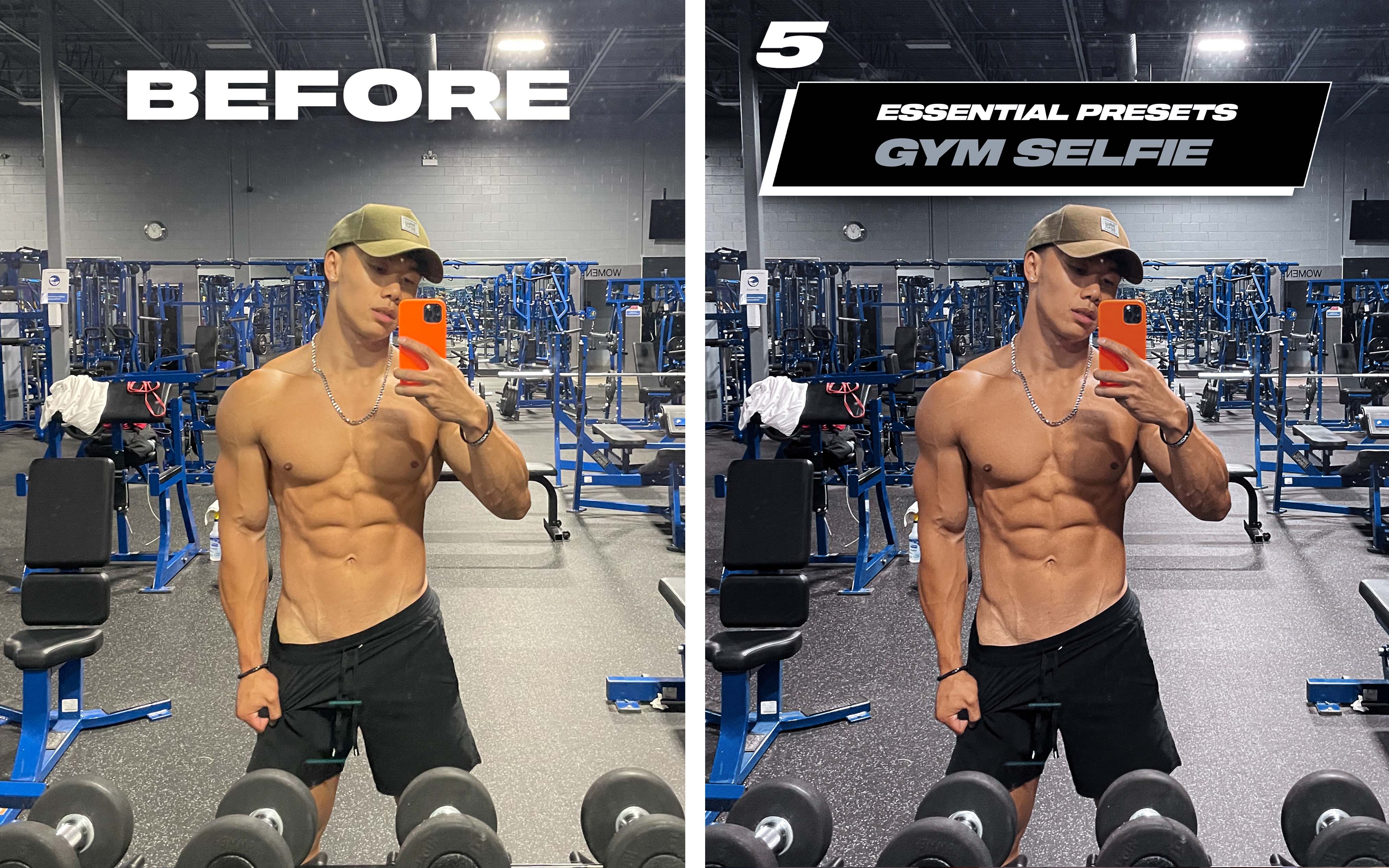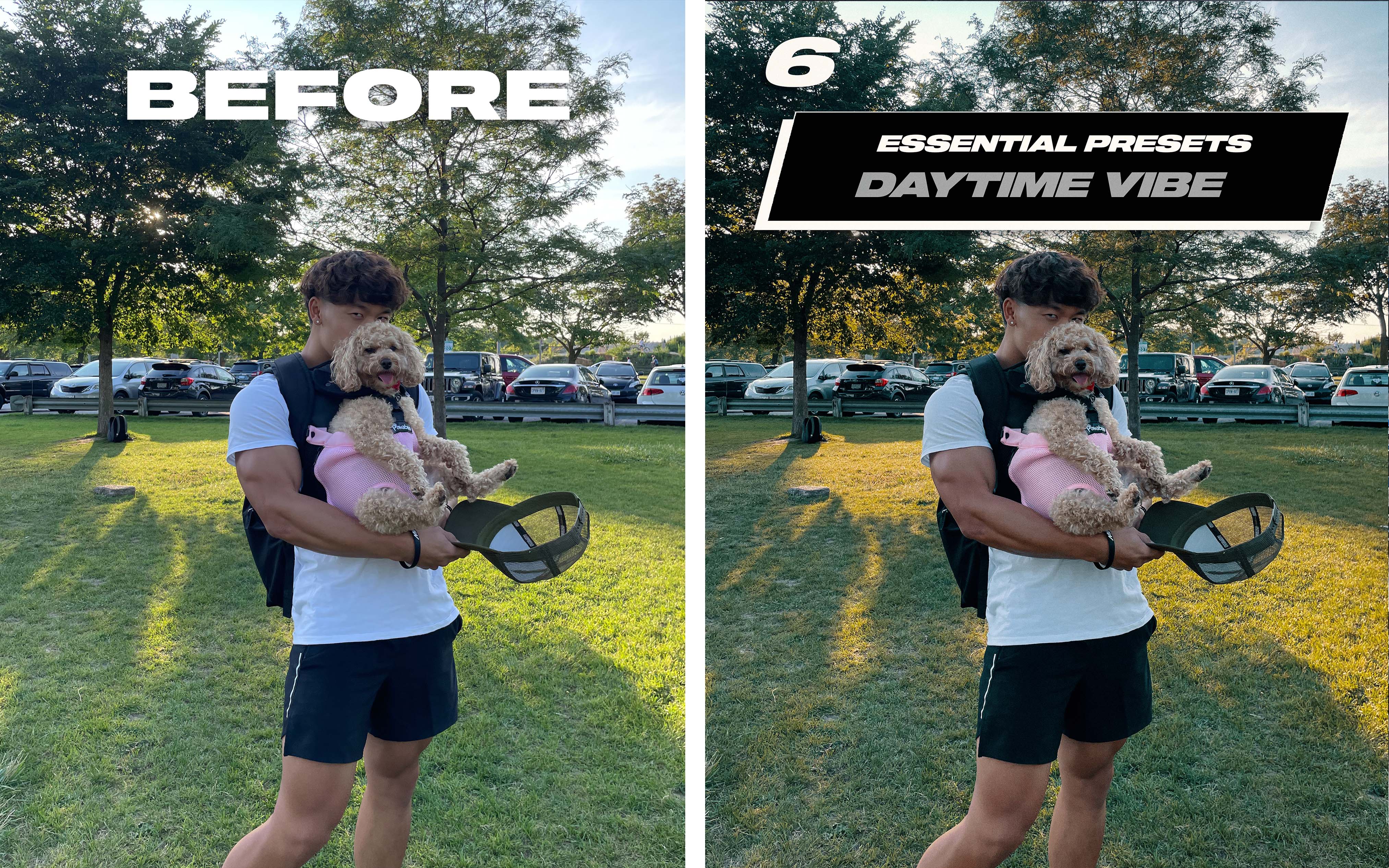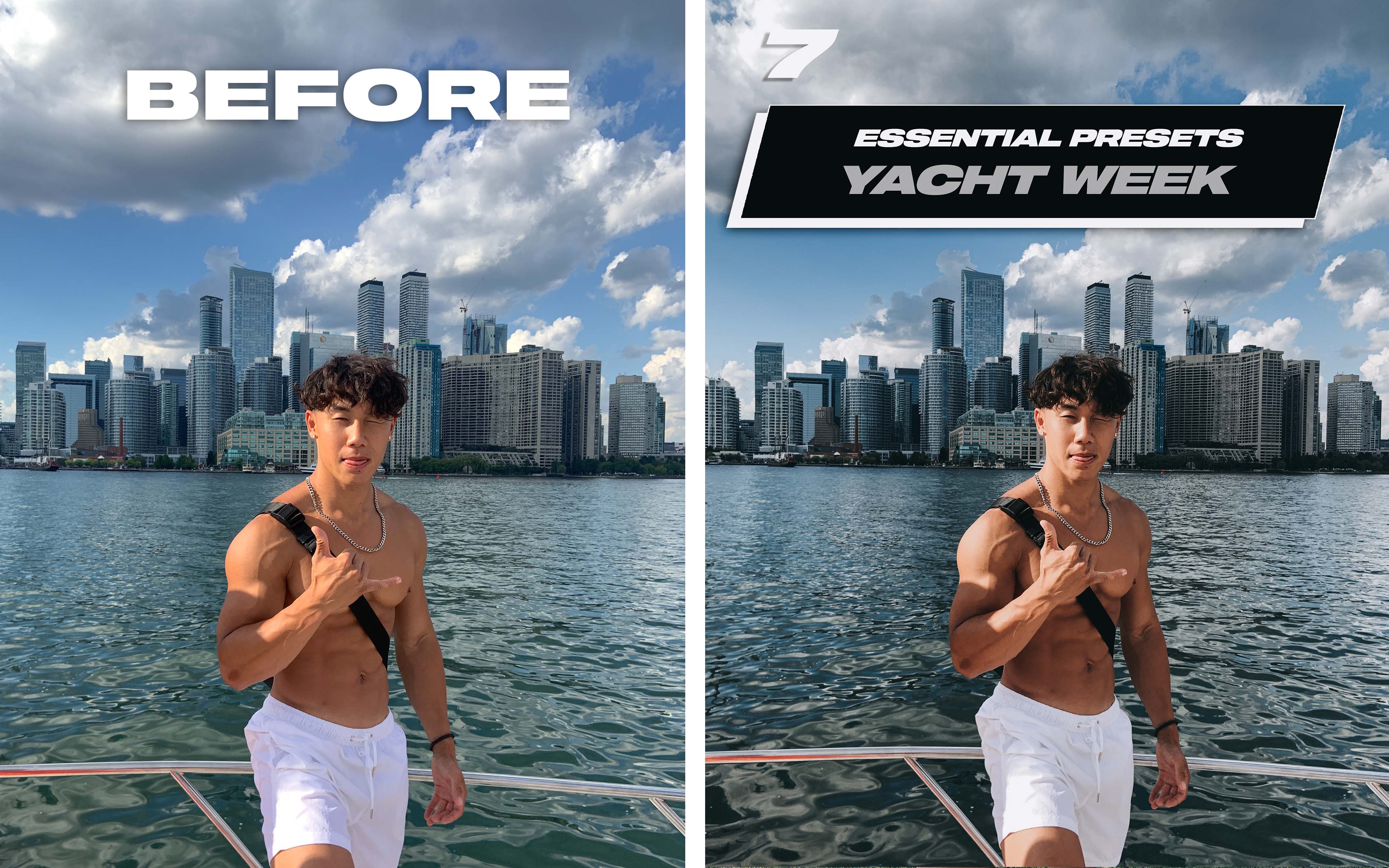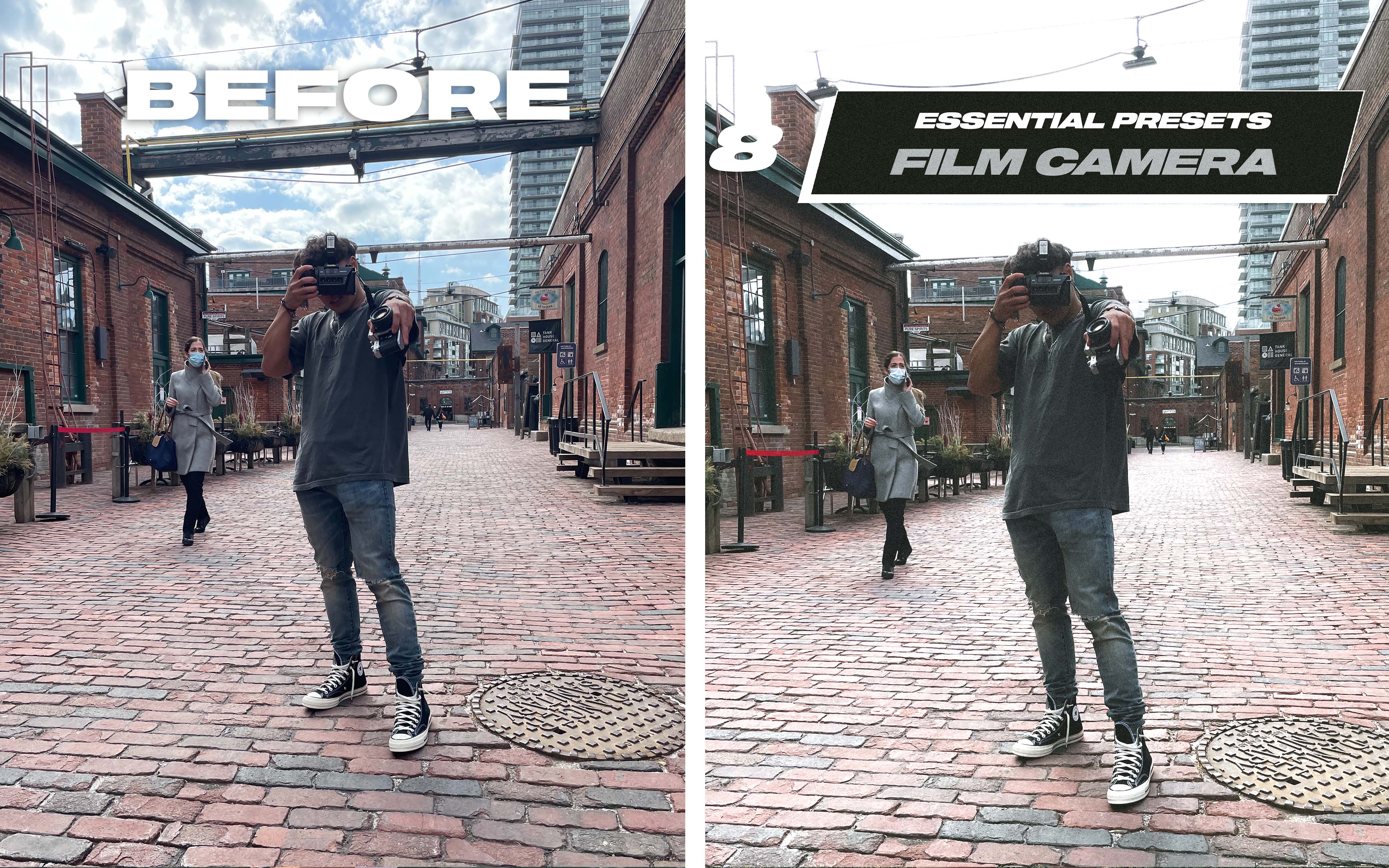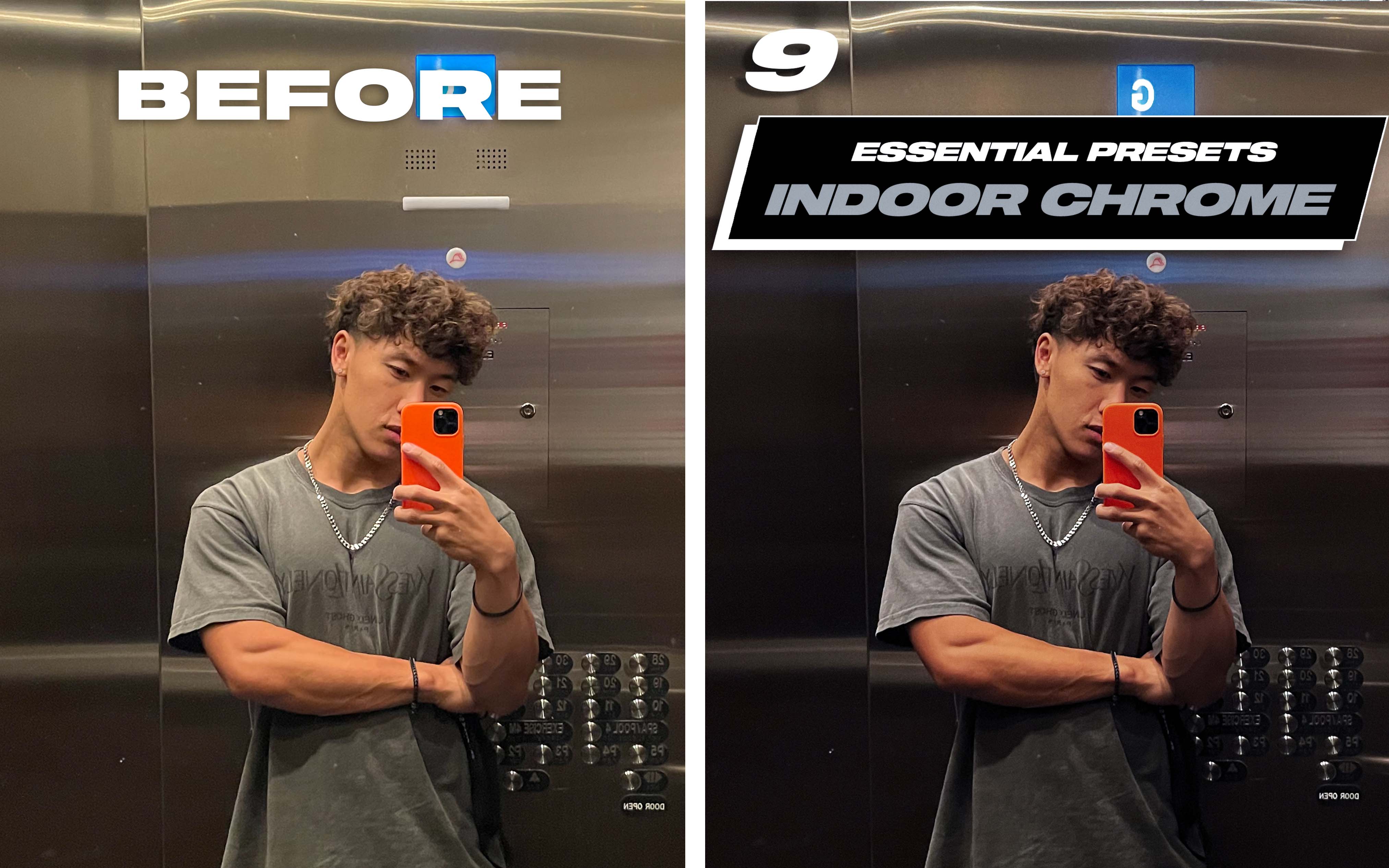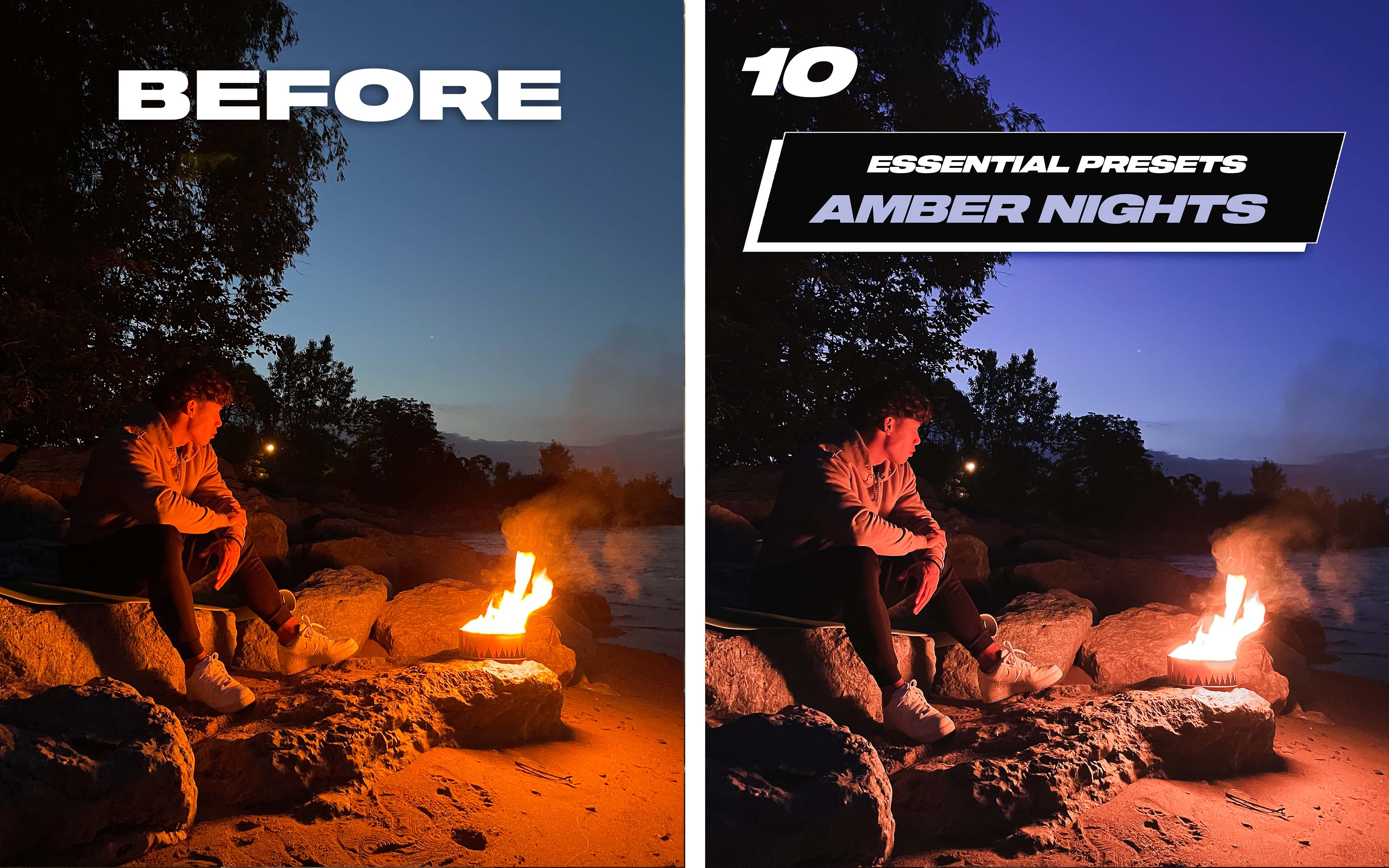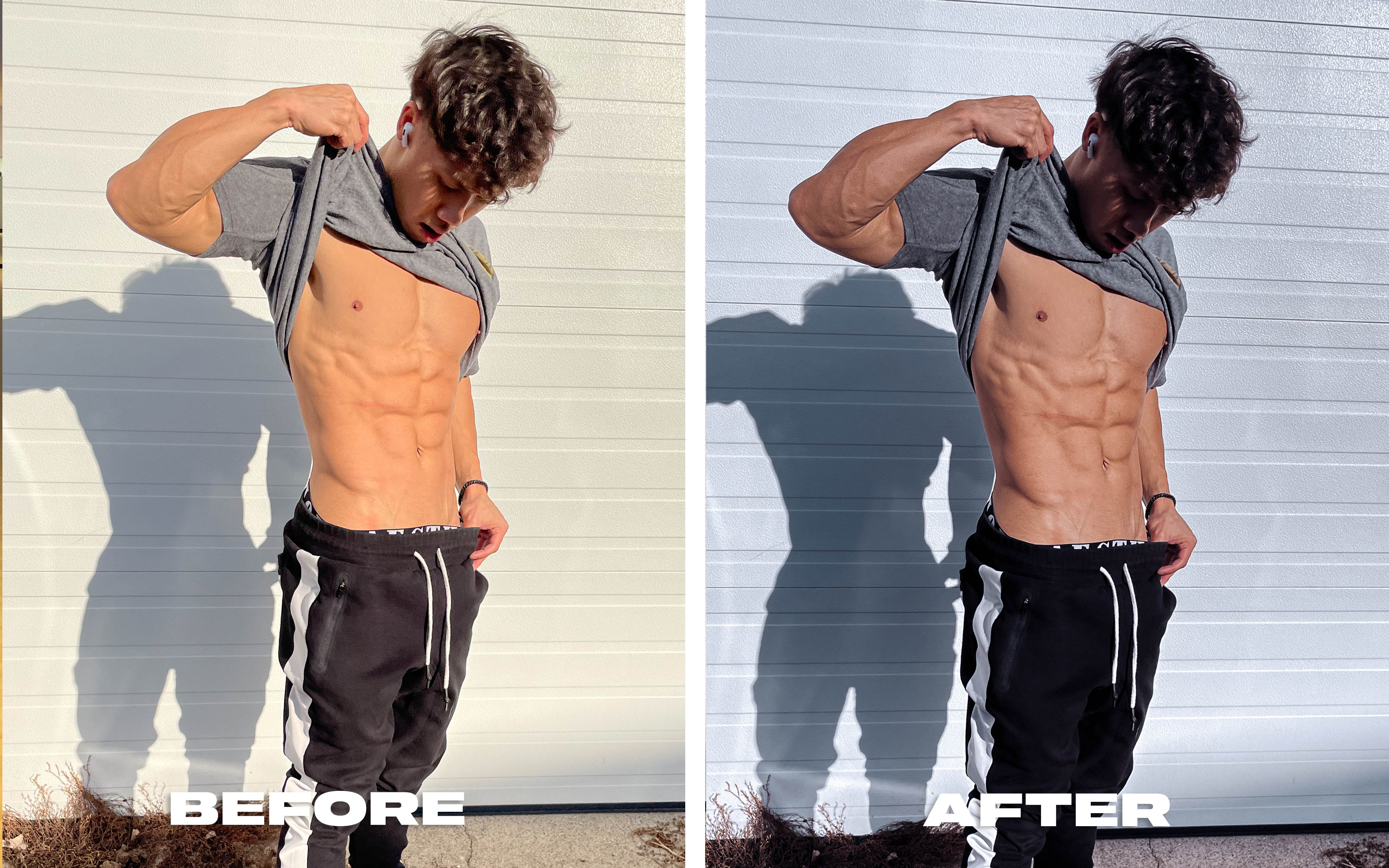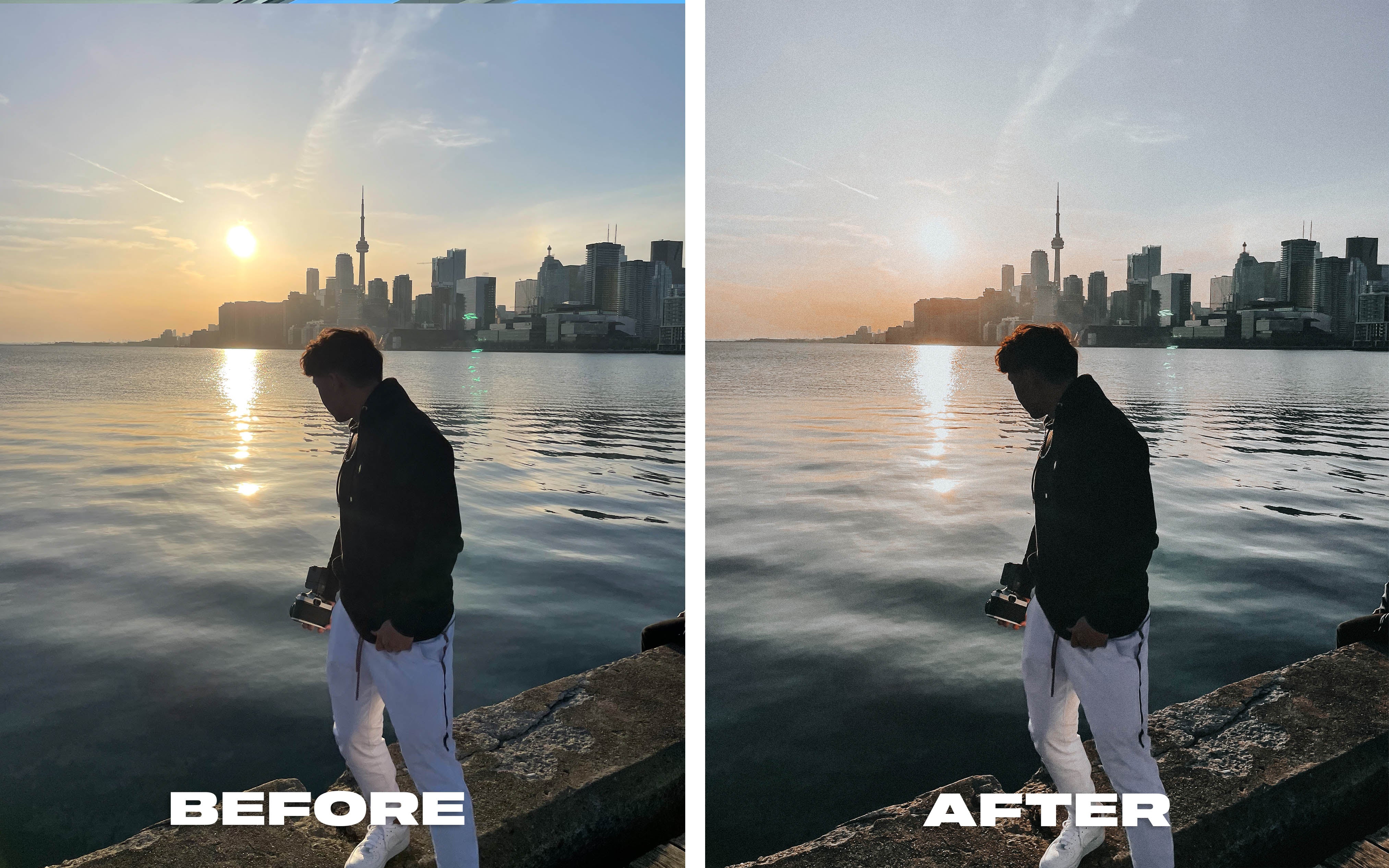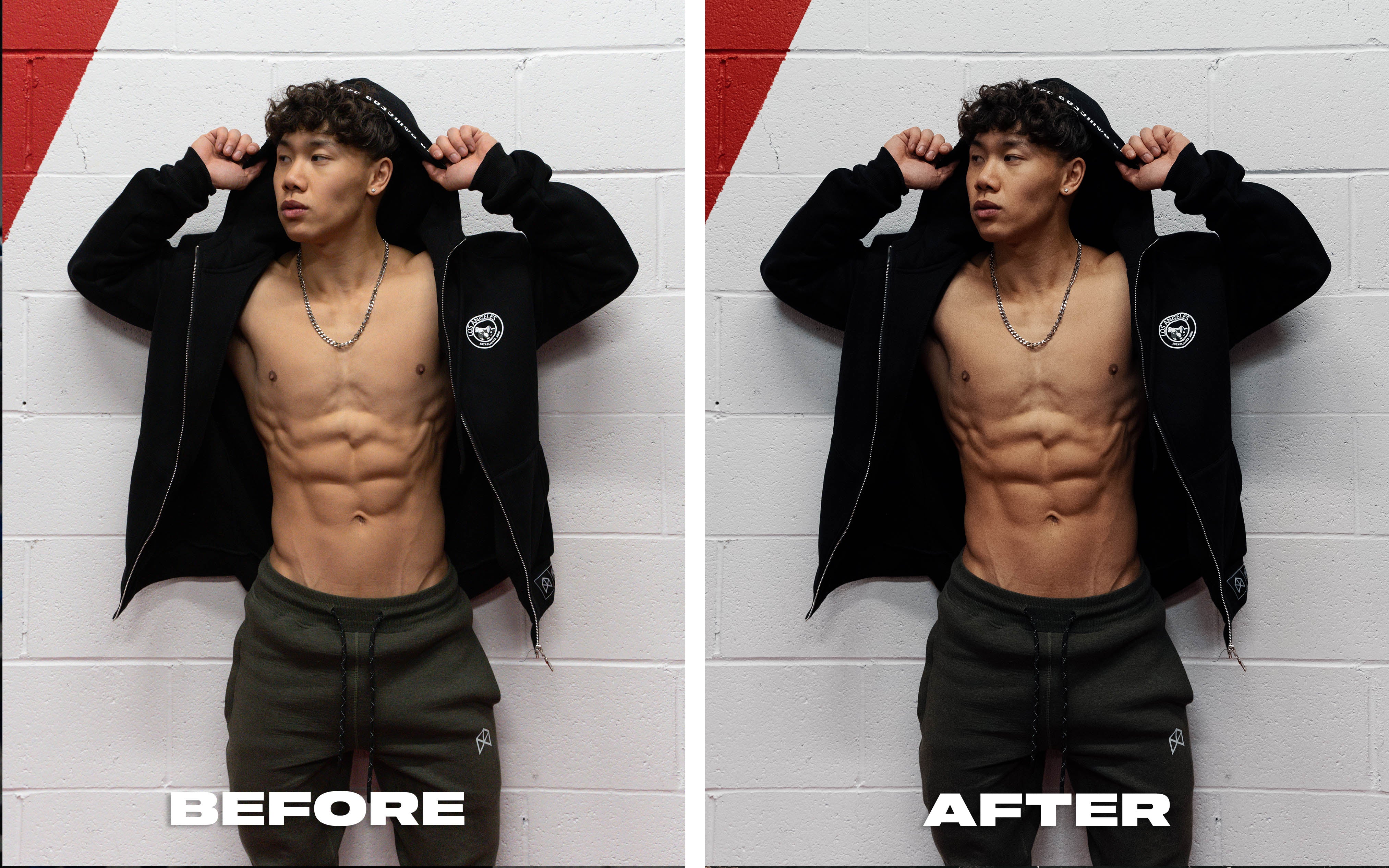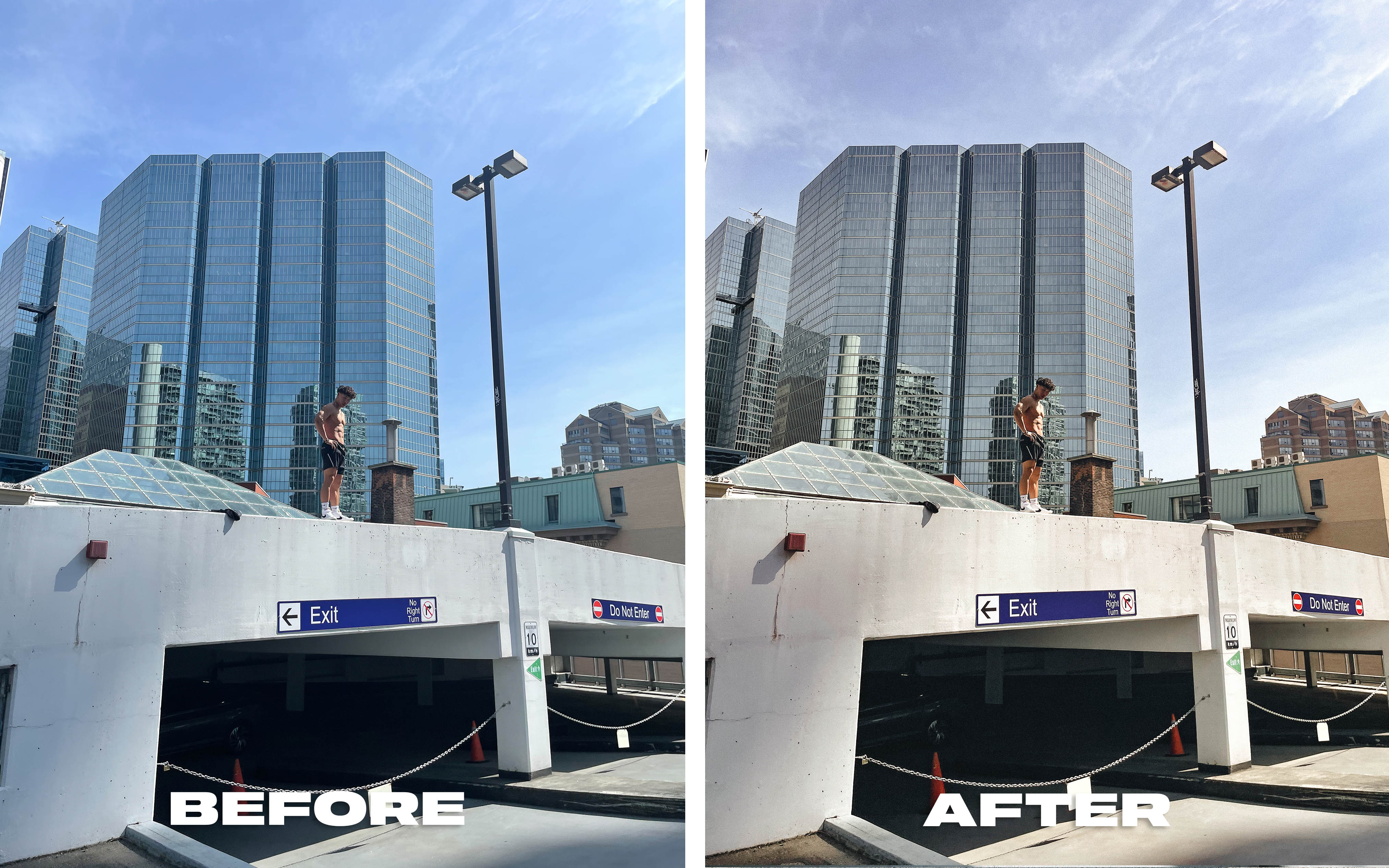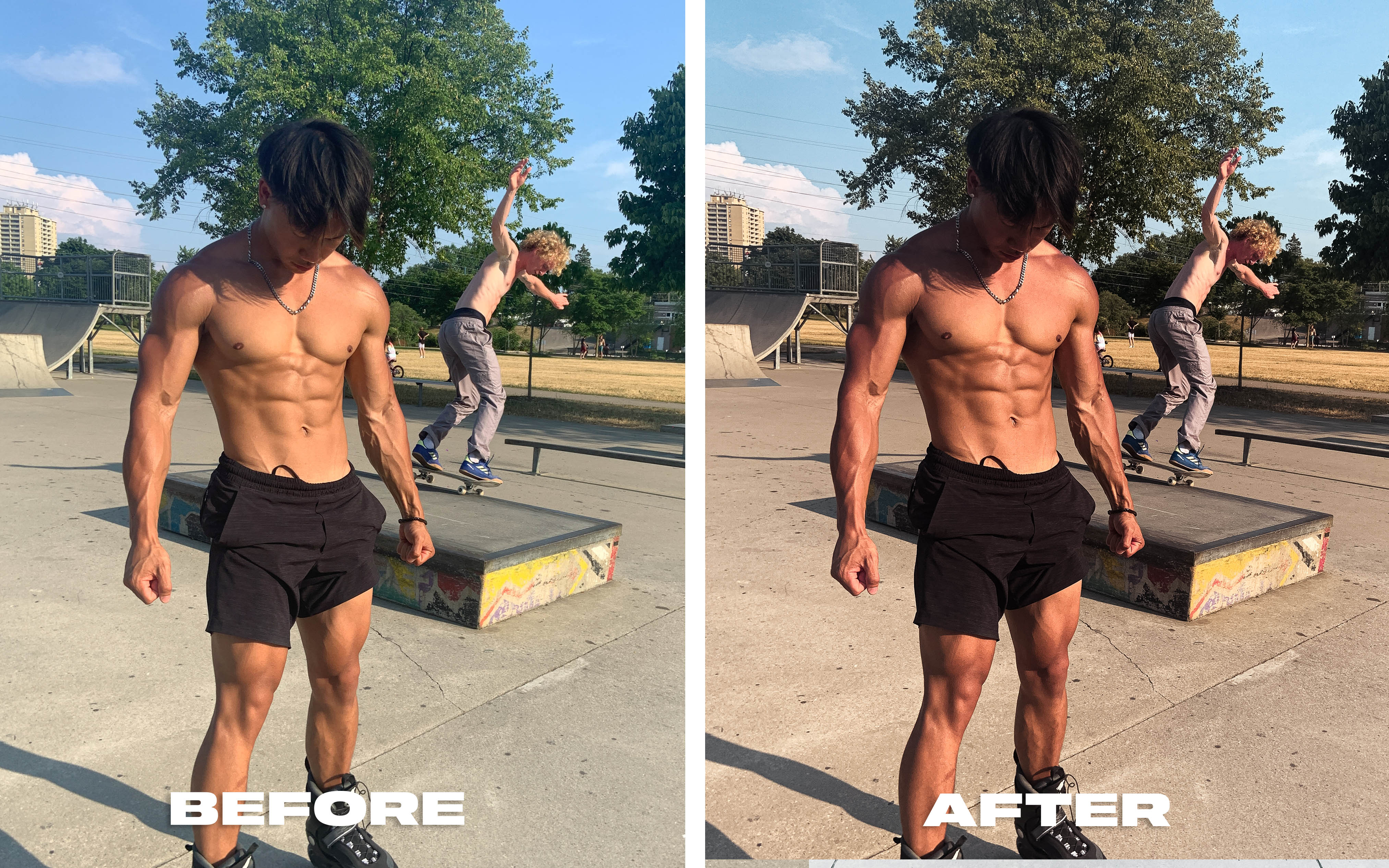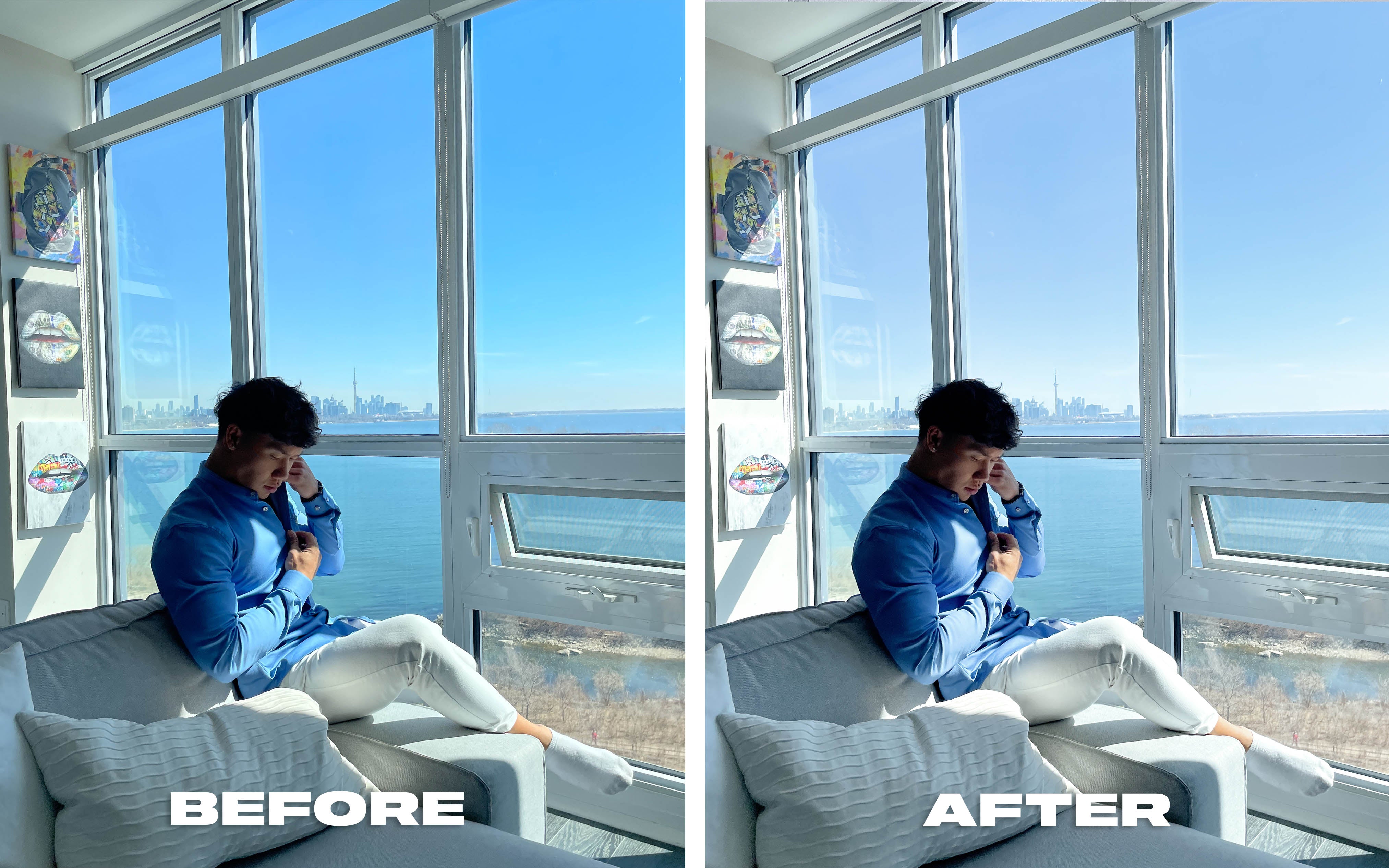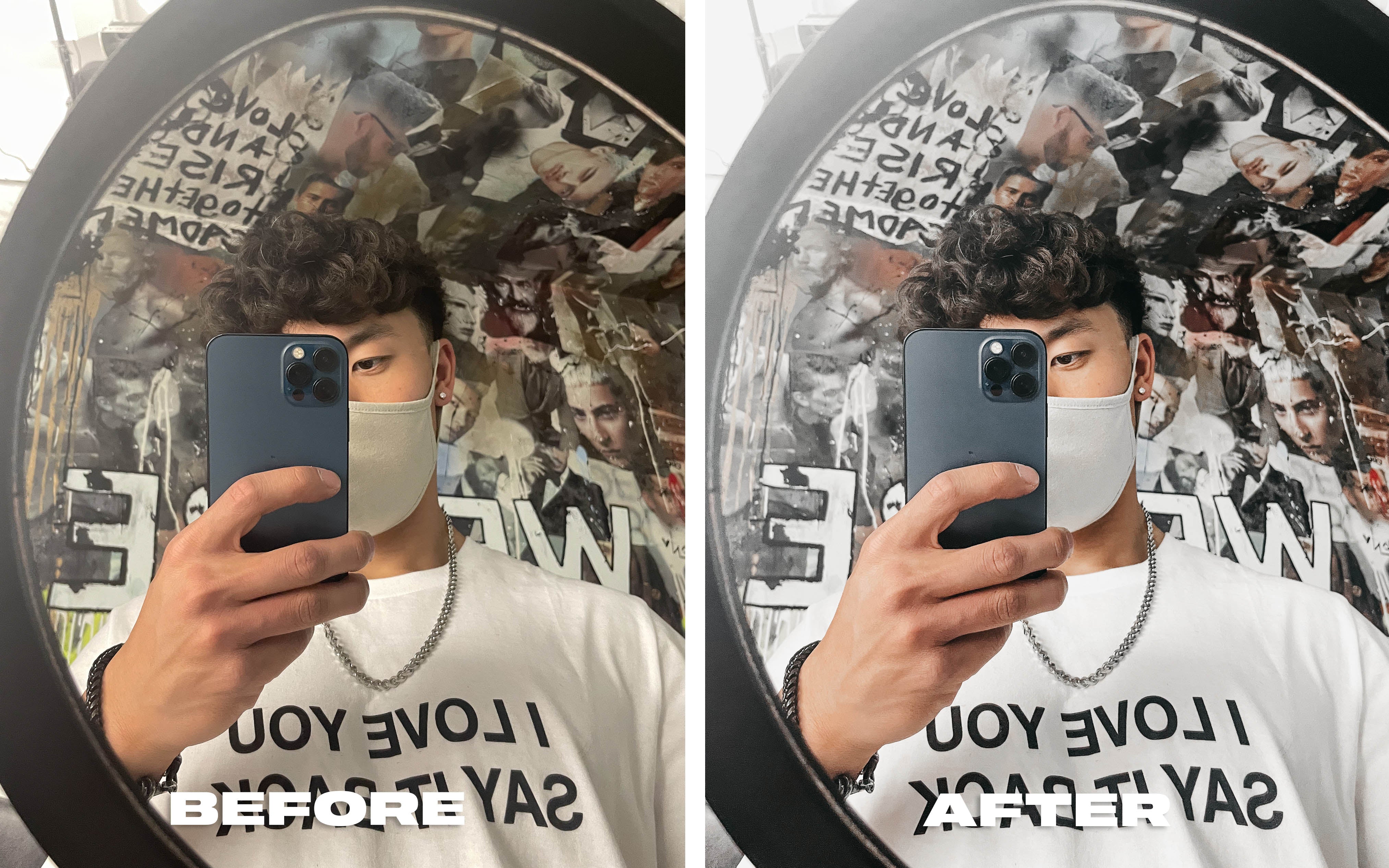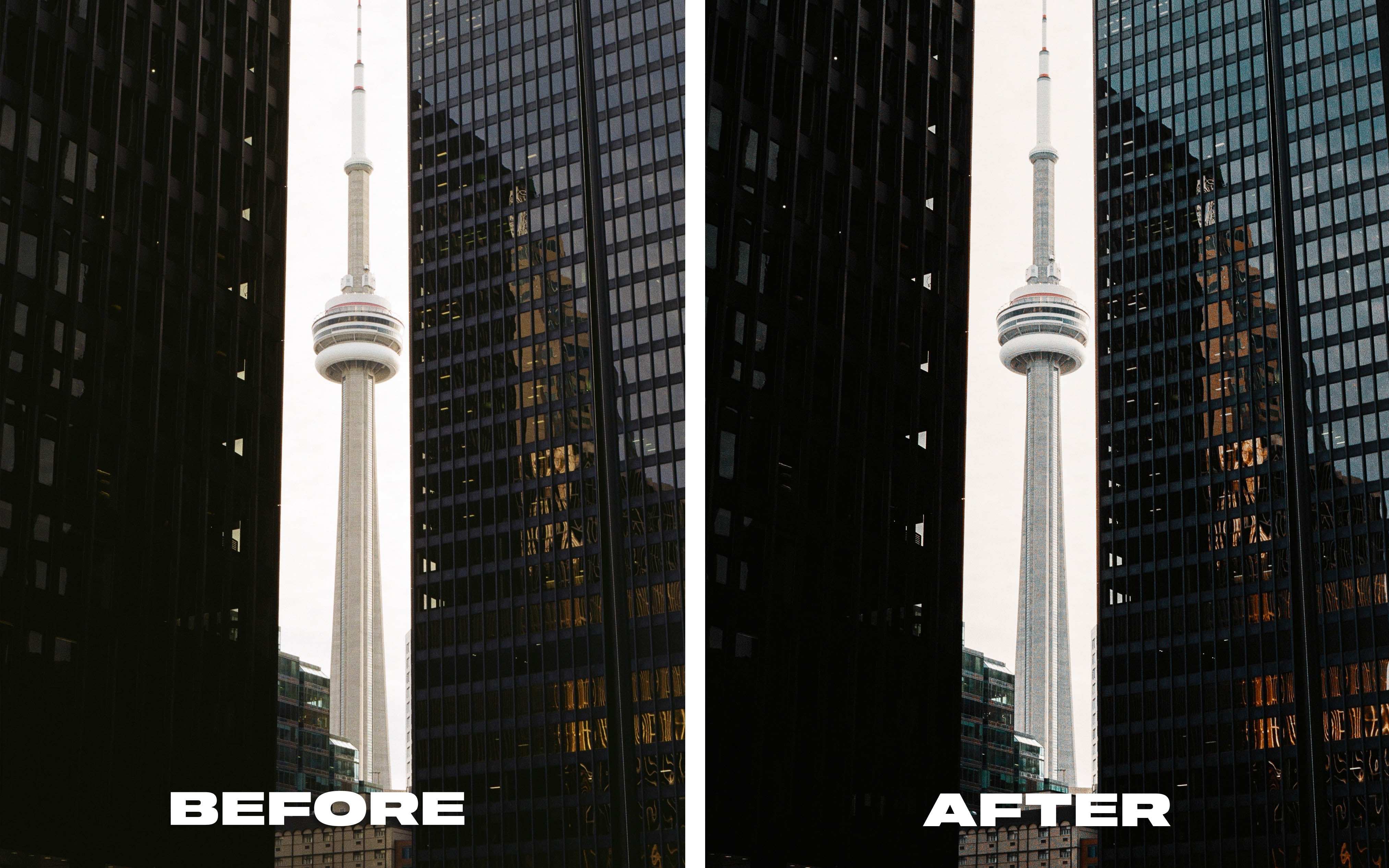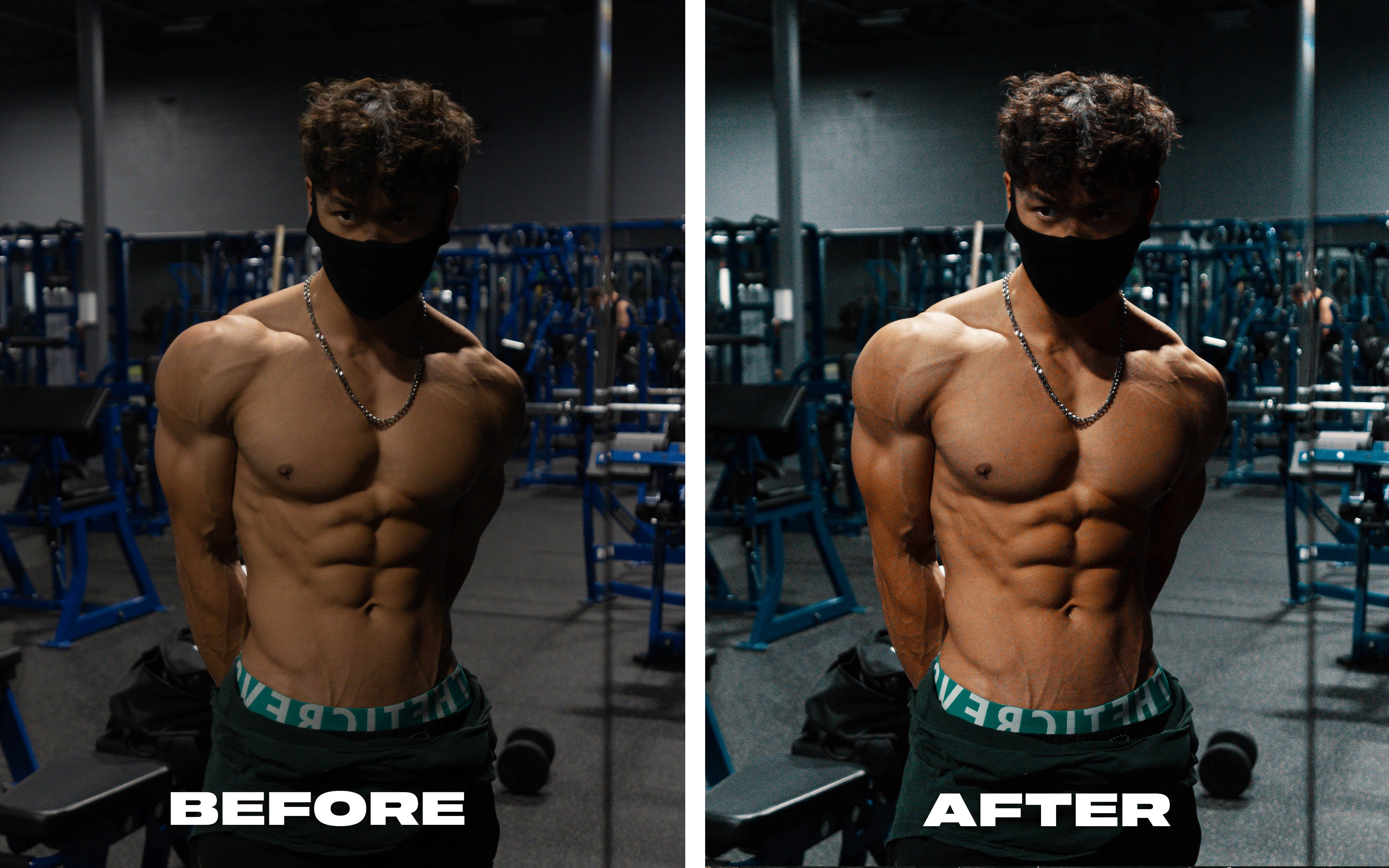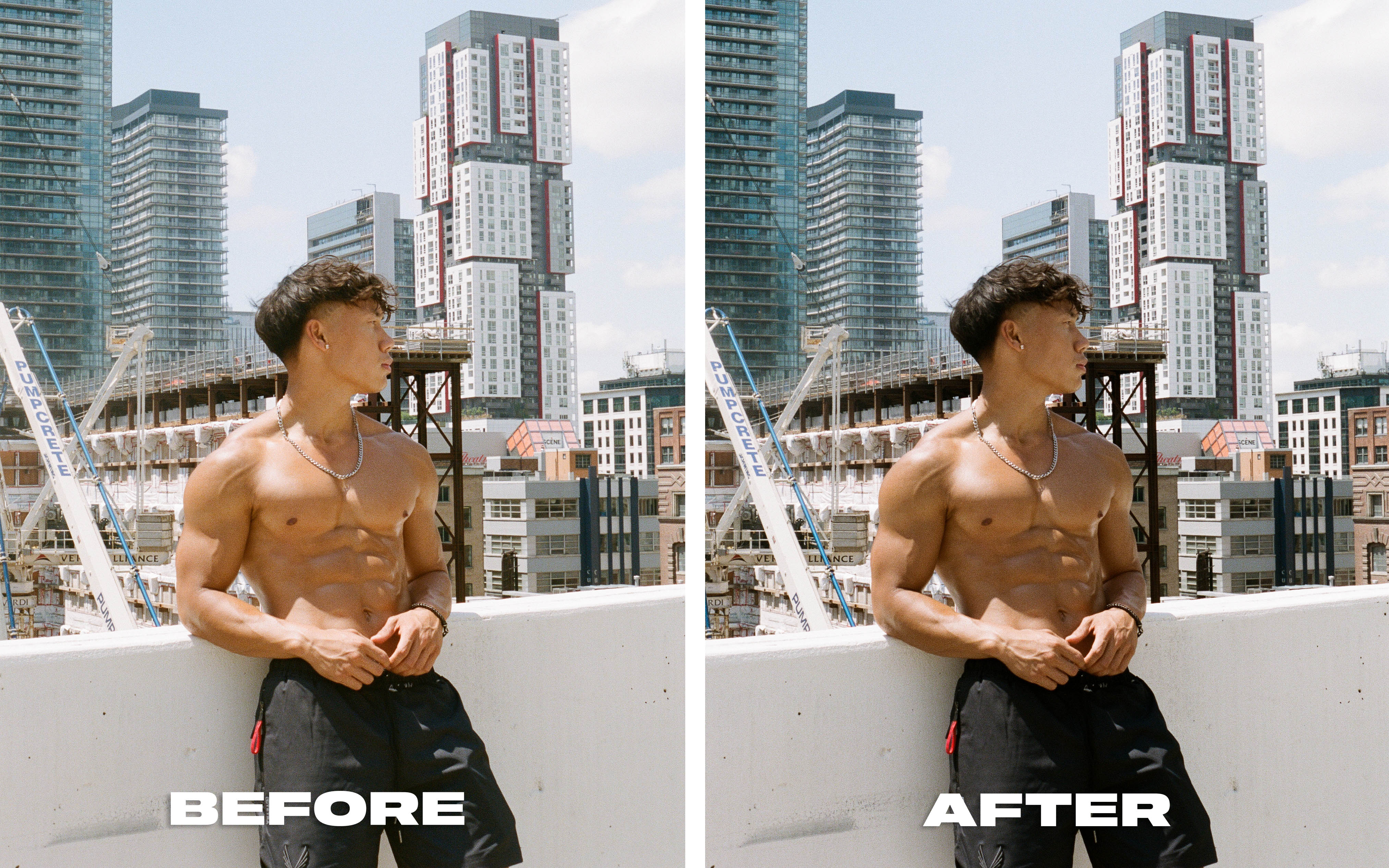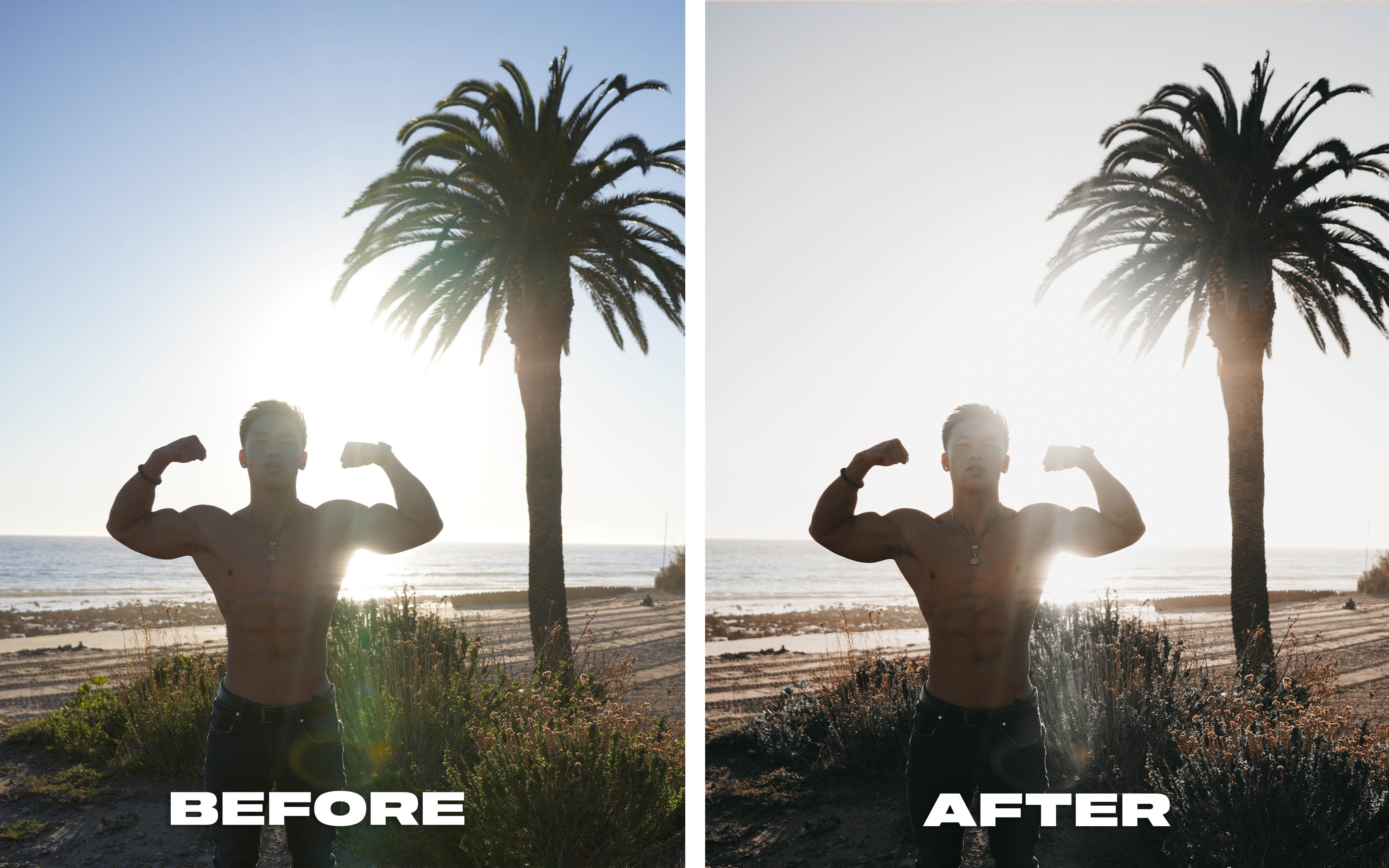 Essential Presets
$42.00
Out of stock
This pack of Shred Lightroom Filters includes 10 looks Brian has been using on his photos for years now.
These colours are the result of perfecting image balance to help make your photos stand out in a unique way without compromising skin tones. Inspired by urban, travel, lifestyle and landscape photography.
What's Included:
Colour Grading Video Tutorial

10 Mobile Filters (.DNG)

10 Desktop Filters (.XMP files)
Image Styles:
- Indoor Shred
- Summer Breeze
- Studio Light
- Daydream
- Gym Selfie
- Daytime Vibe
- Yacht Week
- Film Camera
- Indoor Chrome
- Amber Nights
Mobile vs Desktop:
Mobile Presets come as .dng files that you import into free lightroom mobile app, then save as a preset. You can only edit photos on you mobile phone with these.
Desktop Presets comes as .xmp files which are the preset files for the paid lightroom desktop for laptop and PC photo editing (for advanced users who use DSLR's etc).

A UNIQUE PRODUCT
DESIGNED FOR LIFESTYLE CREATORS
Features
Easy to Install
Only a few minutes to install directly to your phone. Swap between presets by simply switching looks between the collection.
Professionally designed
Meticulously designed with detail, and carefully chosen color palettes afters years of taking photos.
Easy Customization
Easily adjust the settings to your liking even AFTER applying filters. You can adjust even adjust specific colors if you choose too.
The perfect filters for creative entrepreneurs

Grow Your Audience
One of the keys to growining a following and having higher engagement is a constent look. You will be surprised how strongly people resonsate with a strong visual brand identity that is consistent throughout posts.

Land More Brand Deals
Create an easily distributable visual portfolio with your photography and have confidence that you can deliver quality results. Easily create moodboards and explore color palettes.
Brand Yourself Like a Pro
Create a clean consistent for yourself similar to a professional agency, studio or firm.

Stand Out From The Crowd

Clean up your Instagram feed, Brand photos and even Story posts with a new redefined look.
Showcase Your Aesthetic
Expose your services and packages in a clean with a consistent color scheme.

SHRED+ MOBILE FILTERS
Create a clean and consistent brand image for yourself or your brand similar to that of a top tier creative agency, studio or firm.
Frequently Asked Questions
a
Is this a one time payment? Is there a subscription?
This preset pack is a simple one-time payment and the mobile presets can be used in the FREE Lightroom mobile app. There are no on-going fees required unless you purchase adobe lightroom desktop seperately.
Do you accept refunds?
Due to the digital nature of our products, we do not provide refunds once they have been purchased. This is the industry standard in the digital space. If you have any questions about your purchase, please contact my team – we will be happy to help you.

I'm not a professional photographer. Will these photos work for me?
Of course! These presets were created to transform your photos in just a click - little to no experience needed. They are a user friendly solution that help make photo editing simple while keeping the photo quality high.
Will these presets affect my skin tone?
These presets are created for all skin tones. Before launching , each preset undergoes testing with dozens of different skin tones. In the rare event that the presets sightly alter your skin tone drastically, it is easy to adjuust in the color mixing tab, where you can easily adjust your skin tone in just a few simple clicks, if needed.
How do I get started? How do I download the presets?
Once you've completed your purchase, you'll receive an email to download the presets along with our step by step video tutorial to help walk you through the download process so you can get started editing your photos quickly and easily! The video tutorial will walk you through how to download the presets, how to import them into Lightroom, and how to apply them to your photos.
Which Lightroom mobile app do I need to download?
All of the presets are designed for the FREE Lightroom mobile app and the paid Lightroom desktop program. To download the free Lightroom mobile app, type in "Lightroom" in the app store. You may see a few different options. What you're looking for is "Adobe Lightroom Photo Editor", which is the FREE, official Lightroom mobile app.
Do I need a specific camera to use these presets?
The only things required to use these presets are an iphone or dslr and the FREE Lightroom mobile app.
It comes with 10 different presets - how do I know which ones to use?
I recommend that you try all of the presets that come in the collection. Each are slightly different, but go well with each other to maintain the same style so you will have a cohesive theme.